Orca Business Consulting is a team of business consultants with real industry experience who are passionate about helping small and medium-sized businesses, as well as non-profits, succeed. We are located in Colorado, but we serve clients all over the US. You'll find information below about our team. We look forward to connecting with you!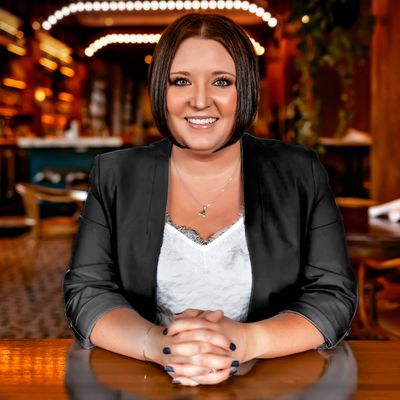 Meet Rachel LaFollette, Founder & CEO
Rachel has 20+ years of experience in marketing, customer service and leadership.
She spent several years working at Hewlett Packard in marketing communications, event management, internal communications and executive support before accepting a leadership position at Madwire, a marketing and web design firm, in 2012.
Rachel was promoted to the executive team in 2013, where she served as the Chief Customer Officer for the next nine years. Madwire was one of the country's fastest-growing technology and marketing firms. During her tenure, the company grew from 50 employees to over 500. Madwire earned a spot on Inc. 5000's Fastest Growing Companies list eight years in a row, something accomplished by very, very few companies nationwide. In 2015 Madwire received Glassdoor's first place Employees' Choice Award amongst nationwide competition as part of Glassdoor's Best Places to Work program.
She has a passion for helping others and has been contributing to the success of small businesses since 2012.
She and her husband live in Fort Collins, Colorado with their three young children. Rachel is a Colorado native and went to Colorado State University where she earned her business degree, with a concentration in Marketing.
More information on her awards, industry experience and passions are below.
Industry expertise, with the accolades to prove it
Rachel has been recognized by several organizations for her work in marketing, customer service and leadership amongst local, national and international nominees. Learn more by clicking on the icons below.
Rachel's Education & breadth of experience
Rachel has a business degree from Colorado State University, with a concentration in Marketing. She launched her career at Hewlett Packard, working in marketing communications, event management, internal communications, and executive support for the marketing organization of a Global Business Unit. This gave her an incredible understanding of the lifecycle of technology products, as executed by one of the largest companies in the world. She had the privilege of working with customers and partners such as DreamWorks, BMW, Orange County Choppers, Intel and many more. The event budgets she was responsible for were in the millions of dollars.
After five years at HP, Rachel joined the leadership team at Madwire as their Director of Marketing in 2012. At the time Madwire was a small website design and marketing company. In 2013 she was promoted to the executive team, where she served as the company's Chief Customer Officer for 9 years. Over the course of her time at Madwire it grew from a team of 50 people to over 500. Madwire was one of the fastest-growing companies in the nation, earning a spot on Inc. 5000's Fast Growing Companies list eight years in a row. Glassdoor awarded Madwire multiple awards during Rachel's tenure, including the Employee's Choice Award for Best Places to Work.
As CCO Rachel was the voice of the customer on the executive team. Her responsibilities included team leadership, customer retention analysis & solutions, customer loyalty program development, online reputation management, development of brand voice, customer service and de-escalation training for all client-facing employees and more.
Rachel was at HP in 2008 when the recession hit. Seeing how HP's business leaders handled the recession helped prepare Rachel for leading a team of 120+ customer relationship managers and their leaders through the challenges that came along with the global pandemic in 2020 & 2021.
Rachel founded Orca Business Consulting as a way to further lend her expertise to small and medium businesses. Her passion for contributing to the success of small businesses is now channeled both through Madwire, where she is still plugged in with the team as a consultant, and her own company.
Passion: A passion for leadership & helping businesses grow
Rachel founded Orca Business Consulting because she has a passion for helping entrepreneurs and their teams succeed. She loves the opportunity to lend her expertise directly to entrepreneurs who have a high degree of expertise in their particular industry but need someone who can come alongside them and help them improve the business's performance. The impact she can have on a client's business as a consultant is very real and very tangible, which is so rewarding for her.
Her experience in marketing, customer service, and leadership have all come from a desire to positively impact others.
"The most treasured awards I have sit on a shelf in my office, where they are in plain view every day and remind me why I do what I do. They are the handwritten notes I've received over the years from employees and customers, expressing gratitude for the impact I've had on their lives or businesses. This is what drives me. Hearing or seeing someone else's excitement or confidence skyrocket due to a conversation we've had is so incredibly rewarding." -Rachel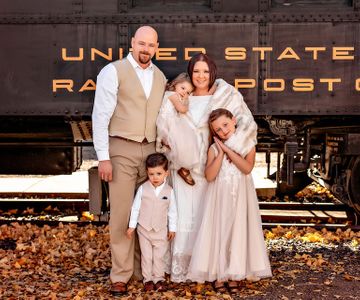 Rachel has a heart for both people and animals.
Her younger brother was born with physical and mental disabilities; as a result, she knows sign language and is passionate about teaching our children (and fellow adults) the importance of being inclusive of those who look, sound or act differently than ourselves.
Her father and father-in-law both served in Vietnam and as a result, have battled cancer and other health conditions due to Agent Orange exposure. Rachel also nannied for a military family for several years and experienced firsthand how deployment can impact spouses, children, friends, and families of active service members. For many veterans and their families, the impact of having served is far-reaching and life-long.
Providing a discount to veteran-owned businesses and non-profits is one way Rachel wishes to honor veteran and disabled communities, as well as organizations that are working to make our world a better place.
Over the years she has supported and volunteered for:
Local Newfoundland dog rescues.
A Backpack of My Own, a program that provides new backpacks and supplies to local foster kids.
Organizations working to improve the circumstances of both wild and captive dolphins and whales.
Various faith and humanitarian organizations, including Convoy of Hope.
While she is extremely proud to have earned CCO and CEO titles over the course of her career, the most important titles she will ever have are "Child of God", "Mom", "Wifey", "Daughter", "Sister" and "Friend".
More from Rachel on leadership & business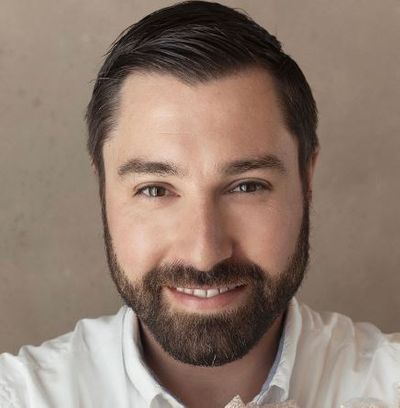 Meet Blair Colsey, Financial Consultant
Blair brings more than 15 years of finance and accounting leadership experience to Orca Business Consulting. He has held senior finance roles ranging from Director of Finance and Operations to Chief Financial Officer in a variety of industries including apparel, services and manufacturing.
Blair and his family reside outside of Denver, Colorado. He enjoys playing hockey, snowboarding, camping and spending time with family and friends.
Scroll down for more information on Blair's educational background and breadth of career experience.
Blair's Education & breadth of experience
After receiving his undergraduate degree in Marketing from Colorado State University, Blair went on to get his MBA from St. Thomas Aquinas College in New York where he graduated with honors.
Blair launched his career working on finance teams in New York at Big Four Accountancy firms KPMG and Ernst & Young. He has held Senior finance roles for brands such as Crocs, Inc., Spyder Active Sports and most recently acting as Chief Financial Officer for IBG Wines. Blair has extensive experience in both private and public sectors.
For a list of ways in which Blair can help your brand succeed, visit our Financial Consulting services page.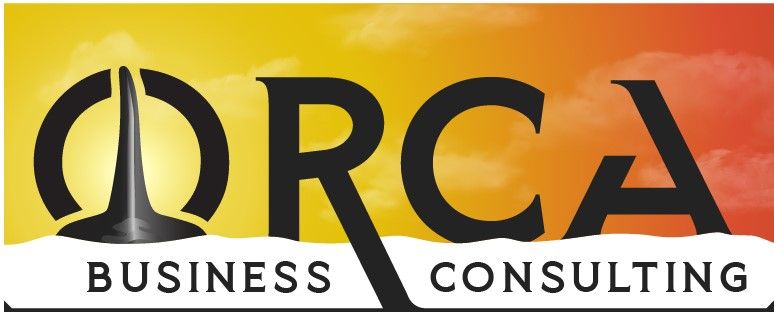 Orca Business Consulting
Personalized Business Growth Solutions for Small & Medium Businesses